Welcome to our website and the world that is Roy Hancliff Photography. For your viewing pleasure we are showcasing some of my work that has taken the last 15 years to achieve. We hope you will take a moment to sit back, relax and gaze upon the wonders that are all around us.
"SHARING THE JOY ONE FRAME AT A TIME"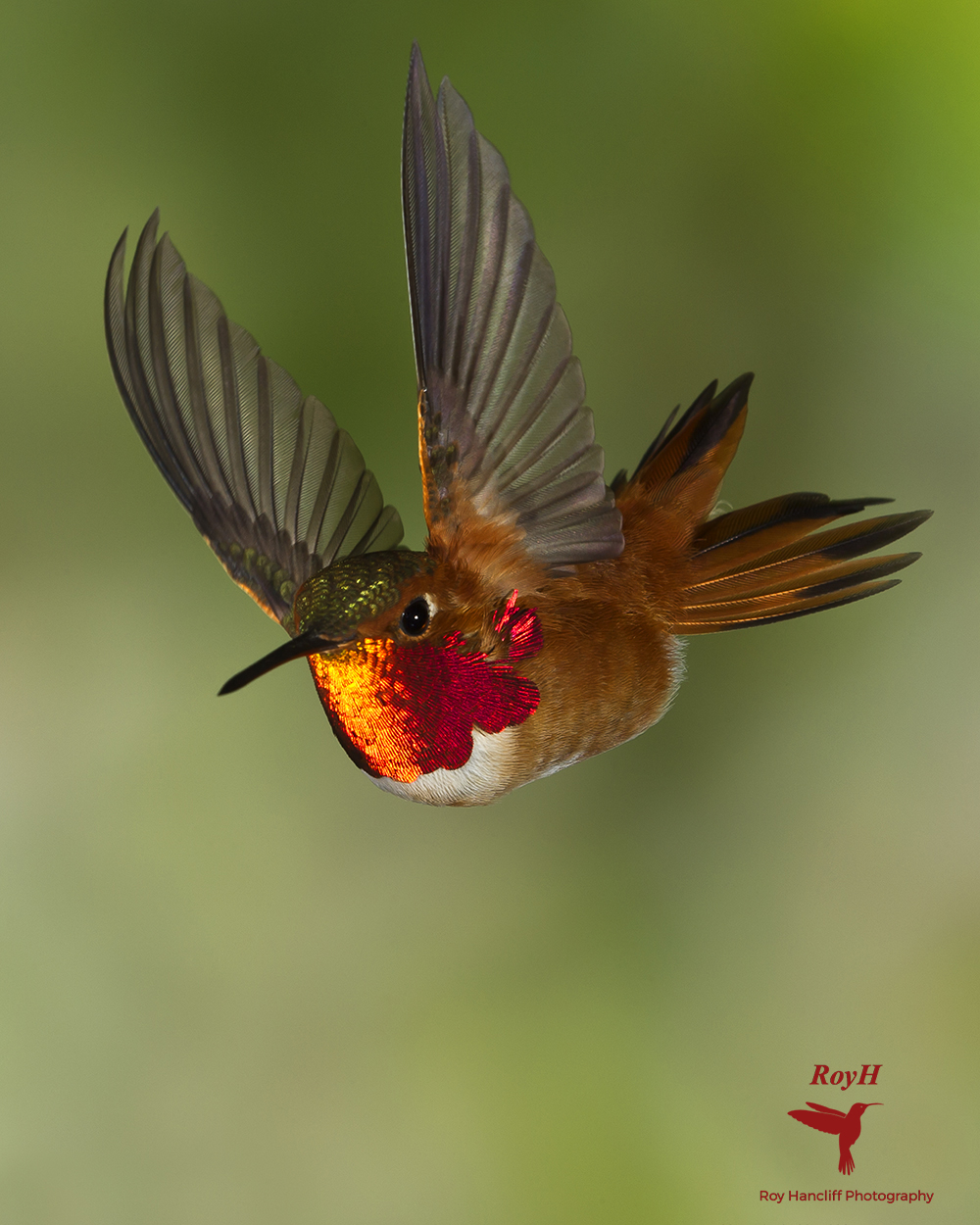 "DART IN FLIGHT"
A male Rufous Hummingbird in a striking pose. In the subsequent years since I took this I have never been able to repeat it.
This is my wife Sharon's favourite Hummingbird image.
"REACHING FOR NECTAR"
It took me 2 weeks to come up with this.